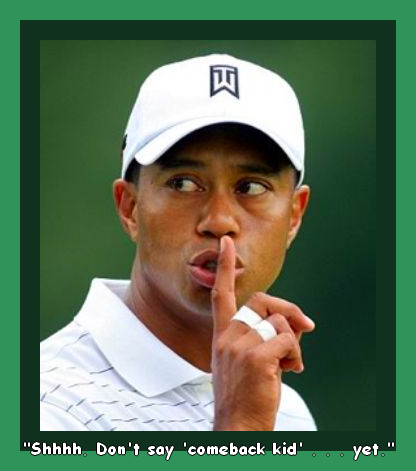 Let's have a look at the short-term - Tiger Woods' chances at this week's 2012 Masters Golf Tournament, and the long-term - the strength and meaning of his apparent comeback.
Is Tiger's back to the future still? Is Tiger back to the future now? The former leads to continuing frustration; the latter leads to renewed dominance. Despite speculation about the importance of his performance at tomorrow's Masters tournament, neither question will be answered this week. Win, or fail to make the cut, Tiger Woods' journey after the age of 35, like all aging professional golfers, is a different one than the journey in the full flush of youth.
Many of the greats defied age, recall
46 year old Jack Nicklaus winning the 1986 Masters, or Julius Boros, 48, capturing 1968's PGA. Indeed, Nicklaus won two major championships at 35, and four more thereafter, a third of his 18 major titles from 35 forward.
Arnold Palmer, another golfer like Tiger with a swing whose physicality defied description, won 17 of his 62 victories after his 35th birthday, although never again a major.
Ray Floyd, a true late bloomer, won 12 of his 22 wins after the age of 35, including the PGA Championship at 39 and the U.S. Open at 43.
Perhaps the greatest among these to overcome age and life-threatening injuries was, of course, Ben Hogan. He won six of his nine majors after the age of 37 following a near fatal automobile accident that resulted in massive injuries.
These are the greats, and Tiger is likely their superior in all but two cases, Jack Nicklaus, whose records Mr. Woods hunts and is mobilized by, and Ben Hogan, whose work ethic and courage Tiger emulates.
The Meaning From Here
Anything less than a Tiger win at the 2012 Masters will disappoint many. Me too, I'm among the many. Yet what will Tiger's Masters performance truly signify? After all, twice during his "wilderness years," in 2010 and 2011, Tiger finished 4th at the Masters, and both his 4th place scores were enough to have won seven times during the Tiger era, an era in which he won four of those Masters' green jackets! Following those fourth place finishes (including a fourth in the 2010 U.S. Open), Tiger had, for him, miserable years. So his finishing in the top five of the Masters has lately had no predictive value about the state of his game. Nonetheless, we all remember the year 2000-2001. The Tiger Grand Slam.
In the end, should he win the 2012 Masters it will signify what it will signify, his 15th major tournament. I'm not being "cute" here: many – me too - want to project Tiger's wins forward, and in his youth he rarely disappointed. Projections from here though are confounded by the older golfers' crusade to stay sharp, to keep his body strong, to recover quickly from injuries, and to remain motivated as the years roll by. But, have we ever seen, since Palmer, a more athletic golfer? One who, like Hogan, can endure pain and doggedly practice, practice, practice? A man who concentrates on the course like Jack Nicklaus, or who matches Jack's will to win? Those are rhetorical questions.
Then there are the ghosts on the Augusta course itself who sometimes choose who will reign regardless of his prior fame. Witness three of the past six winners; there's a Schwartzel (2011), an Immelman (2008), and a Johnson (2007). No Tiger has roamed to the winner's circle since 2005. Tiger, however,
knows
Augusta as well as anyone has. Like Arnold Palmer's Memorial Tournament which Tiger won for the seventh time two weeks ago, the course is like an old comfy sweater, it fits to a t. Though we're in a period of European resurgence on American venues, remember Tiger again. In 2010 and 2011 in the midst of his emotional and physical diaspora, he finished within throwing range of the Masters title.
In every sense, Tiger Woods is
always
a threat at Augusta.
History Is As History Does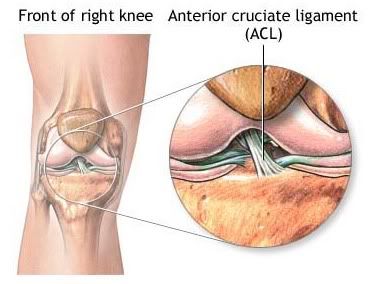 Should Tiger win this week, what does it predict for his 2012 season, for future seasons? After the age of 35, little. An ACL injury history, and an Achilles tendon seemingly tender this year, will likely dominate his remaining career. ACL surgeries are many times followed by others and sometimes by osteoarthritis and other complications to knee stability, like meniscus tears. The risk is particularly high with Tiger given the force he unleashes on his left knee. His swing lately seems as unleashed as ever. Will that knee hold up this week? Toss up, especially given his withdrawal from the WGC Cadillac Championship after 207 shots three weeks ago. Long term? If he suffers more ACL injuries, there may be no long term.
Yet, Kenny Perry observed with great insight into what makes the greats the greats. In 2008, Tiger won the U.S. Open in an iconic playoff against Rocco Mediate. Tiger limped much of the time, in visible pain. About that win, Mr. Perry said,
"He beat everybody on one leg."
Perhaps that's all Tiger needs.